Submitted by Barbara Shew, Oregon CMP State Director
The 2017 Western Airgun Championships were held Oct. 21 and 22 in Oregon City at the Clackamas Academy of Industrial Science Building. Training on Saturday was led by Olympic shooter and U.S. Army Marksmanship Unit member Sgt. First Class Jason Parker. Sunday was a 3x20 Sporter rifle and 60 shot Precision rifle match. Events were open to any school-aged junior athlete.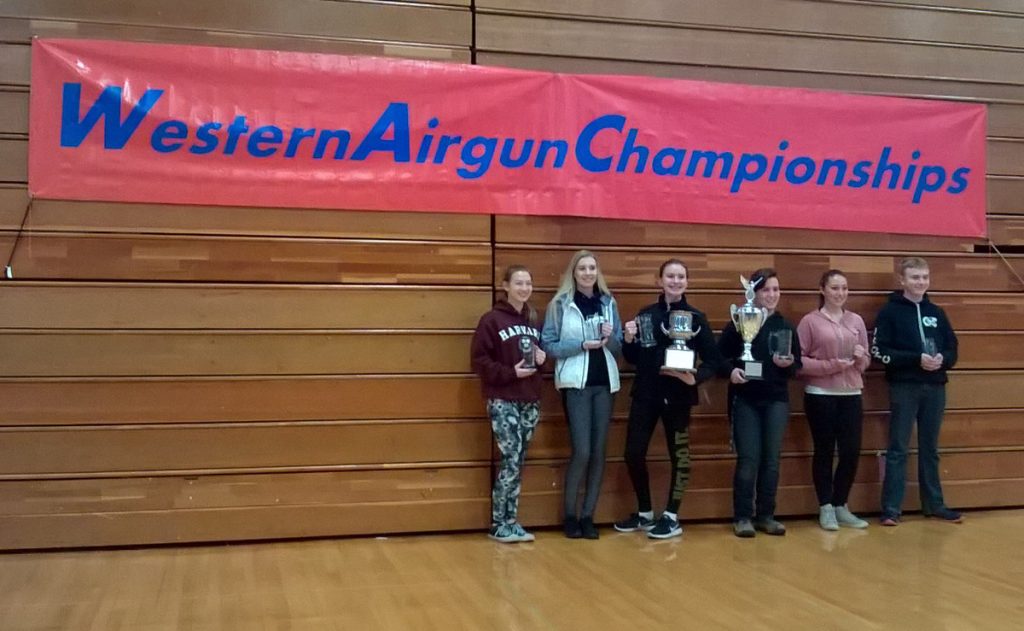 Firing the winning shots in Precision:
Lauren Hurley, 577-31
Kaci McCrary, 576-34
Stephanie Gray, 569-20
Firing the winning shots in Sporter:
Helen Taylor, 488-5
Nora Bennett, 474-6
Brenden Christian, 466-7
If you would like more information about the event, contact Larry Roland at Lroland33@hotmail.com or 503-789-9109, or contact Doug Thomas at douglas.thomas@orecity.k12.or.us or 503-785-8995.
** Are YOU interested in MARKSMANSHIP OPPORTUNITIES? Find your CMP STATE DIRECTOR on our website at http://thecmp.org/training-tech/state-director/. **
The post Winners Named in 2017 Western Airgun Championships in Oregon appeared first on Civilian Marksmanship Program.
This content originally appeared at text and was written by admin This content is syndicated and does not necessarily reflect the views or positions of The Liberal Gun Club