By Ashley Brugnone, CMP Writer
The Civilian Marksmanship Program's (CMP) Talladega Marksmanship Park is a 500-acre outdoor firearm range facility for rifle, pistol and shotgun. The park contains some of the latest technological advances in the realm of marksmanship, including electronic targets and scoring monitors, and is a must-see destination for enthusiasts.
Featuring 50-, 100-, 200-, 300- and 600-yard ranges, as well as a 5-Stand Shotgun Field, Sporting Clay Field and Action Pistol Bays, the park is open to the public on a daily basis each week for practice, learning and competition opportunities. See below for a list of upcoming rifle, pistol and shotgun events. All ages and experience levels are welcome.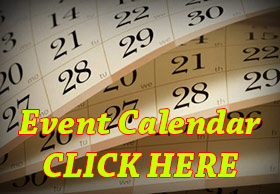 We hope to see you soon!
To view the Talladega Marksmanship Park events calendar, visit our website. Click on each event to receive more detailed info about it.
For more info on the park, visit http://thecmp.org/competitions/talladega-marksmanship-park/.
SPECIALS EACH THURSDAY!
Public Service Workers Day – Nov. 9, All public service workers (firemen, police officers, EMTs, etc.) receive $5 off a $30 all day rifle/pistol range pass or $39 sporting clays pass. Must present I.D. at check-in.
Military Day – Nov. 16, All military receive $5 off a $30 all day rifle/pistol range pass or $39 sporting clays pass. Must present I.D. at check-in.
College Student Day – Nov. 30 (closed on Nov .23), All 18 and over college students receive $5 off a $30 all day rifle/pistol range pass or $39 sporting clays pass. Must present a current Student I.D. at check-in.
ALSO, Bring A Friend Special: All month long, visitors who bring a new shooter will receive $5 off their range pass for an entire day on the rifle/pistol ranges or one round of sporting clays, along with $5 for their guest.
Ladies Day – Jan 4., Ladies receive $5 off a $30 all day rifle/pistol range pass or $39 sporting clays round
NOTES FOR NOVEMBER:
The Marksmanship Park will be CLOSED on Saturday, November 11, Thursday, November 23 and Friday, November 24.
Sporting Clays will be closed on Nov. 17.
HUNTER'S SPECIAL! Through Nov. 12, $5 for one hour to sight in any hunting rifles
Basic classes will be hosted with both classroom training and live firing on the rifle range. Materials will cover safety and firearms handling and hands on practical application. This education of firearms safety, firearms handling and application will help you to become a safer firearms owner. For new and experienced marksmen.
Talladega NOVEMBER Hours:
Monday-Tuesday: Closed
Wednesday 12:00 p.m. – 5:00 p.m.
Thursday-Sunday: 9:00 a.m. – 5:00 p.m.
Sun, Nov 12 – Precision Pistol "Bullseye" Match - Open to the public; new or experience shooters are welcome. These matches offers three 900 aggregate NRA conventional bullseye pistol courses of fire for a 2700 aggregate.
Thurs – Mon, Nov 17-20 – GLOCK Annual Shoot XXIV & Gunny Challenge XIII - Register online and find more information at http://gssfonline.com/match-info.cfm
Sat, Nov 18 – "Backwoods" F-Class Match
Sat, Nov 18 – Monthly Sporting Clays Tournament
Sun, Nov 26 – Steel Challenge Practice - This is an organized event for those interested in practicing steel challenge, or learning more about steel challenge matches. From 1:00-5:00 the steel challenge stages will be set up for practice only. There will be safety officers to run timers for shooters. Entry fee for the steel challenge practice is $12.50 for the day.
Join our email list to receive monthly notifications for our events at the CMP Talladega Marksmanship Park.
THE CMP TALLADEGA MARKSMANSHIP PARK IS THE MOST MODERN AND ADVANCED
RIFLE, PISTOL AND SHOTGUN RANGE IN THE UNITED STATES.
4387 TURNER MILL ROAD, TALLADEGA, AL
For additional information about the CMP Talladega Marksmanship Park, contact (256) 474-4408, ext. 460 or cmptalladega@thecmp.org.
The post Talladega Marksmanship Park November Event Schedule appeared first on Civilian Marksmanship Program.
This content originally appeared at text and was written by admin This content is syndicated and does not necessarily reflect the views or positions of The Liberal Gun Club