Israel has said that Hamas has fired over 1,000 rockets into their country. They estimate that at least a third didn't hit their targets. Israel has had since 2011 their Iron Dome anti-missile system that has intercepted 85 to 90% of incoming rockets.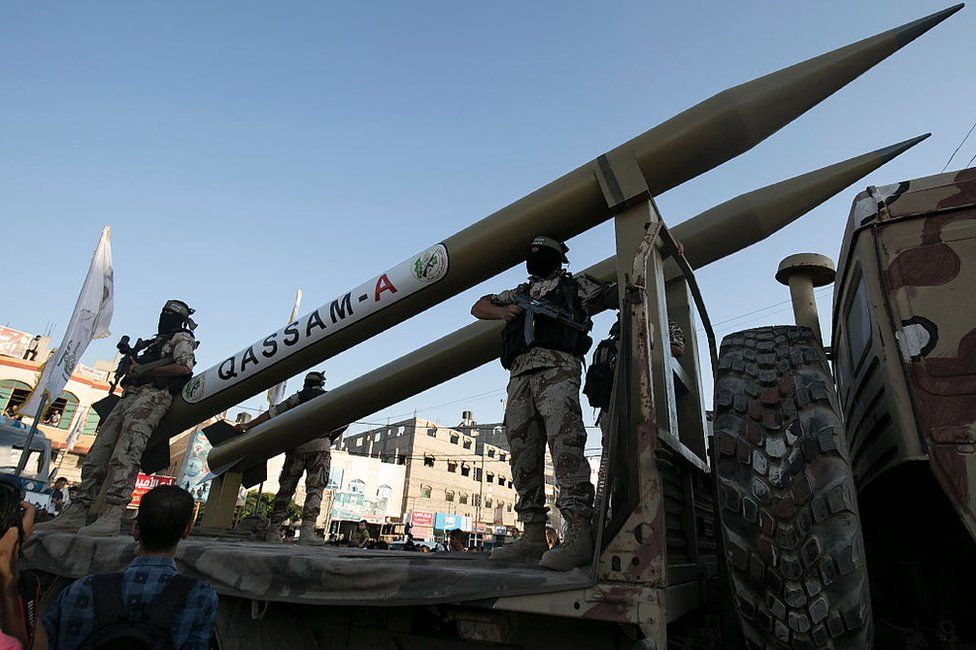 Hamas and other Palestinian militant groups in Gaza have a wide variety of missiles
Israel is the vastly more powerful player and its air force, armed drones and intelligence-gathering systems enable it to strike targets in Gaza pretty much at will. It insists that its targeting is restricted to sites used for military purposes but the density of the Palestinian population and the fact that Hamas and Islamic Jihad facilities are located close to, and often hidden under, civilian buildings makes the avoidance of civilian casualties altogether impossible.

Hamas and Islamic Jihad, though the weaker parties, have weapons enough with which to attack Israel. They have already tried a variety of tactics. Israeli defences shot down a drone - possibly armed - that had sought to cross into Israel from Gaza. And an Israeli military spokesman said an "elite Hamas unit" had attempted to infiltrate Israel through a tunnel from the southern part of the strip. The Israeli military, it seems, had advance warning of this and, according to the spokesman, was able to "cause the tunnel to implode".

But by far and away the most significant weaponry in the Palestinians' arsenal is their wide variety of ground-to-ground missiles. Some of these (along with other systems employed like the Kornet guided anti-tank missiles used during recent days), are believed to have been smuggled in through tunnels from Egypt's Sinai peninsula.

But by far the bulk of the Hamas and Islamic Jihad arsenals come from a dynamic and relatively sophisticated manufacturing capability inside the Gaza Strip itself. Israeli and outside experts believe that Iranian know-how and assistance have played a significant role in building up this industry. Accordingly, weapons manufacturing and storage sites have been among the chief targets of the Israeli strikes.
It certainly includes many thousands of weapons of varying ranges. Clearly the Israeli military has its own estimates that it is not willing to share. All a spokesman would say was that they believed Hamas could sustain this level of fire for "a significant period of time".

The Palestinians are employing a variety of missiles, none of which, so far, appear to be especially new in terms of basic design. But the overall trend is for the weapons to have increased ranges and larger explosive payloads.
While the names and designations of specific missiles can be a bit confusing, Hamas has a huge inventory of shorter-range systems like the Qassam (up to 10km or 6 miles) and the Quds 101 (up to about 16km); bolstered by the Grad system (up to 55km); and the Sejil 55 (up to 55km). These probably make up the bulk of its inventory and for the shortest ranges can be bolstered by mortar fire.

But Hamas also operates a variety of longer-range systems like the M-75 (up to 75km); the Fajr (up to 100km); the R-160 (up to 120km); and some M-302s which have a range of up to 200km. So it is clear that Hamas has weapons that can target both Jerusalem and Tel Aviv, and threaten the whole coastal strip which contains the greatest density of Israel's population and critical infrastructure.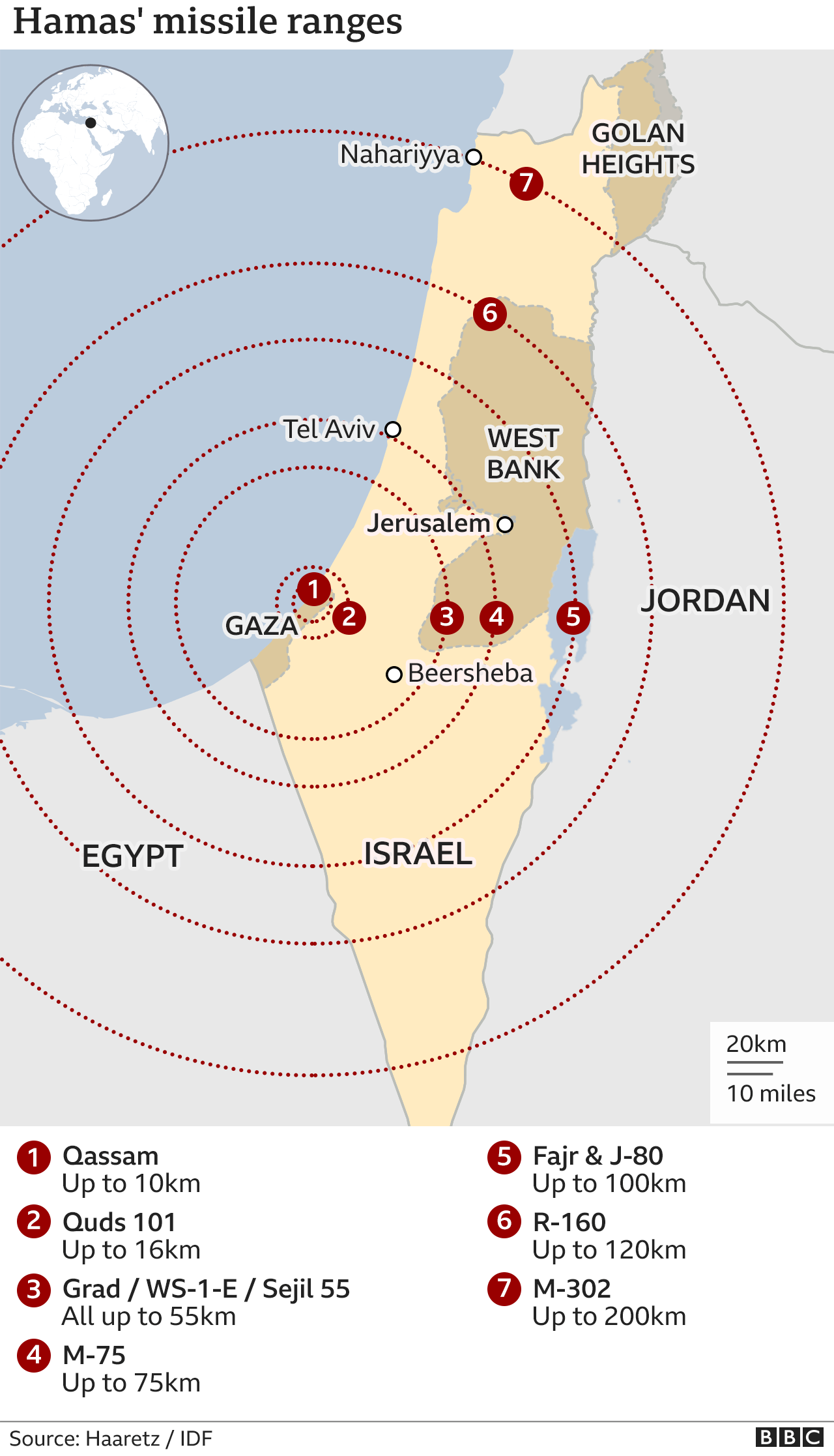 https://www.bbc.com/news/world-middle-east-57092245
Tragically most casualties are civilian, hard to avoid in densely populated Gaza especially when military targets are located in or close to civilian apartment blocks.
The post Israeli election negotiations for a new government were suspended due to the conflict. Bibi Netanyahu is strutting around acting like a war time prime minister in charge. Benny Ganz is the defense minister.