For those interested in learning more about how to train others in marksmanship or how to oversee competitive events, the Civilian Marksmanship Program (CMP) has announced its lineup of Master Instructor and Range Officer training courses for 2022. Advanced classes are available to experienced individuals looking to become certified in teaching marksmanship basics and match details as "Master Instructors" of CMP's sanctioned Garand, Springfield and Modern/Vintage Military (GSMM) rifle or Rimfire Sporter rifle events. The registration fee of $135 for the class includes a notebook, thumb drive, sling, 10 clips, 20 dummy rounds and a CMP Rifle Scorebook.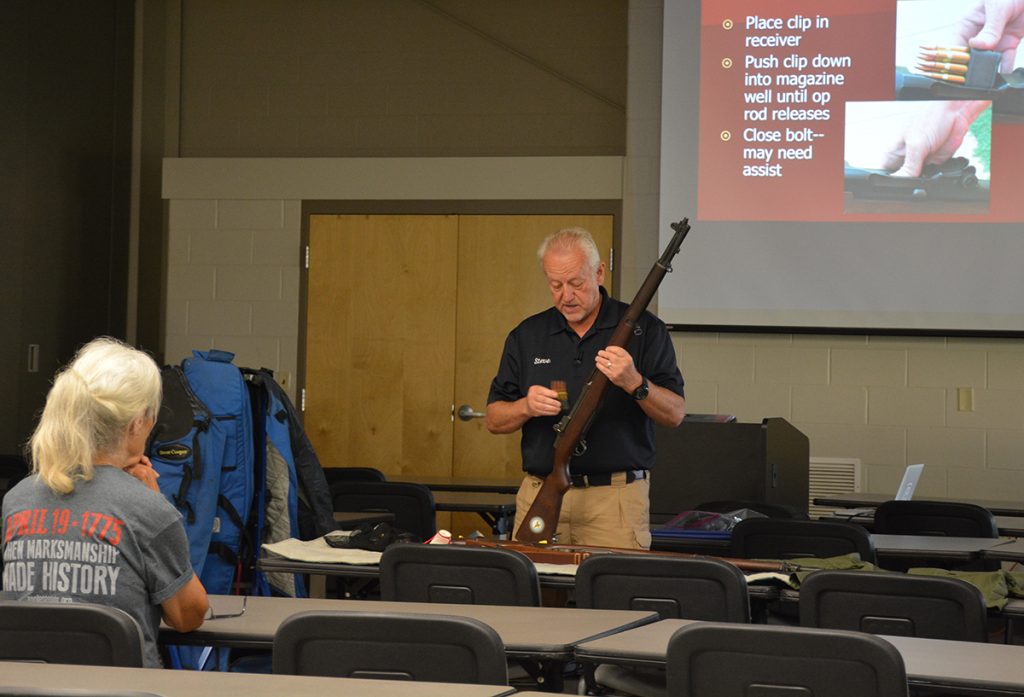 GSMM Master Instructors are able to lead their own classes on CMP rifle event fundamentals. Upcoming 
2022 GSMM Master Instructor Training Workshops
 held during the year:
Feb. 26, 2022 – CMP North, Camp Perry, Ohio
March 11, 2022 – Western Games, Phoenix, Arizona
July 29, 2022 – National Matches, Camp Perry, Ohio
Nov. 15, 2022 – Talladega 600, Talladega, Alabama
For more on CMP Master Instructors, visit 
https://thecmp.org/training-tech/gsmm-master-instructor/
. Those wishing to be trained on facilitating athletes and ensuring safety on the range at CMP sanctioned competitions should enroll in the 
CMP Range Officer Training Courses
, accessible at many venues around the country throughout the year. The training is currently offered at Level I and Level II stages. Level I promotes training suitable for all shooting disciplines, showcasing basic Range Officer information. The online course includes instruction, followed by a short quiz. Participants must pass the quiz before being permitted to move on to Level II training. A class fee of $75 is required for the Level I class.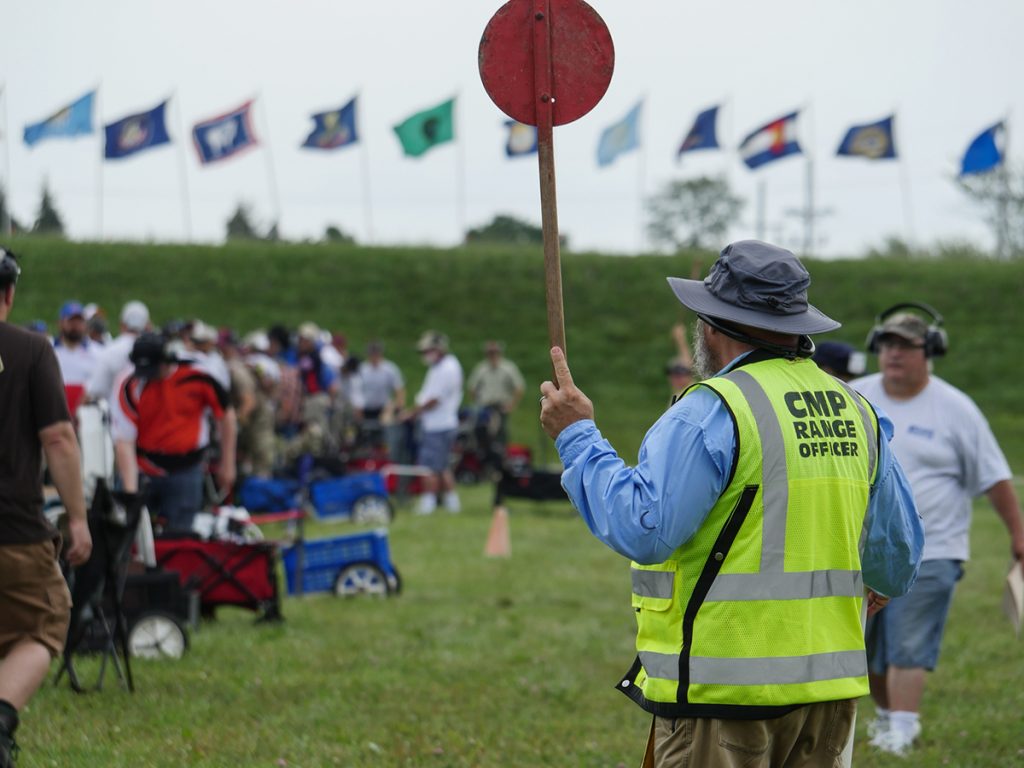 Certified CMP Range Officers facilitate many match elements, such as securing safety on the firing line. Level II provides instruction specialized to a certain shooting discipline, including Highpower Rifle (and As-Issued Military Rifle), Bulls-Eye Pistol and Rimfire Sporter/Smallbore Rifle. The course covers guns and equipment used, courses of fire, event rules and how to handle issues and violations, along with other match-specific details. The one-day Level II course is $40 to attend.  Level II Range Officer Training Courses scheduled in 2022 for Highpower (HP) Rifle and Pistol:
Spring:
March 11, 2022 – Western Games, Phoenix, Arizona (HP Rifle and Pistol)
April 22, 2022 – Eastern Games, Camp Butner, North Carolina (HP Rifle and Pistol)
May 13, 2022 – Douglas Ridge Eagle Creek, Oregon (HP Rifle and Pistol)
Summer:
June 8, 2022 – Talladega D-Day Matches, Talladega, Alabama (HP Rifle and Pistol)
June 17, 2022 – Fairfax Rod & Gun, Manassas, Virginia (HP Rifle and Pistol)
July 11, 2022 – National Matches, Camp Perry, Ohio (Pistol)
July 19, 2022 – National Matches, Camp Perry, Ohio (Smallbore/Rimfire)
July 30, 2022 – National Matches, Camp Perry, Ohio (HP Rifle)
Fall:
Sept. 19, 2022 – New England Games, Jericho, Vermont (HP Rifle only)
Sept. 30, 2022 – Illinois State Rifle, Bonfield, Illinois (HP Rifle and Pistol)
Oct. 17, 2022 – Oklahoma Games, Oklahoma City, Oklahoma (HP Rifle only)
Nov. 14, 2022 – Talladega 600, Talladega, Alabama (HP Rifle and Pistol)
For more information on each Range Officer Training Course and to register, visit 
https://thecmp.org/training-tech/range-officer-training-course/
. Questions on either the GSMM Master Instructor Workshop or the Range Officer Training Courses may be directed to CMP's Kim Filipiak at [url=mailto:
kfilipiak@thecmp.org
]
kfilipiak@thecmp.org
[/url] or 419-635-2141 ext. 706.  The post
CMP Offers GSMM Master Instructor, Range Officer Training Courses in 2022
appeared first on
Civilian Marksmanship Program
. This content originally appeared at text and was written by Christine Elder This content is syndicated and does not necessarily reflect the views or positions of The Liberal Gun Club
Source:
https://theliberalgunclub.com/cmp-offer ... s-in-2022/