Literally a box of parts. In there were the big stuff and two ziploc bags--heavy duty bags, mind you. But bags.
What I know: serial number tracks to 1906. Barrel is 22 3/8" from the shoulder to the muzzle. There's a hole to attach the bead sight. Magazine tube is there, slide is there. No mag spring nor plug.
I have not yet made an inventory of what's here. Just got it from the FFL today, so pics.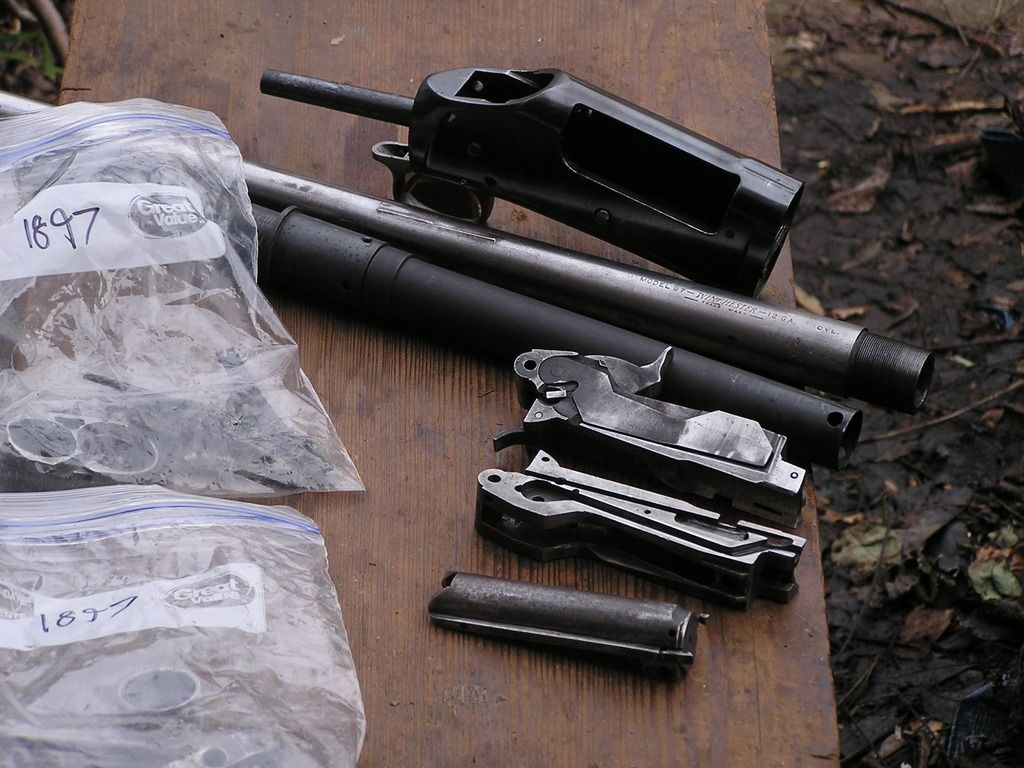 This says 12 GA then CYL. On the other side it says CYL 37
When things settle down for the night, or if I wake up at all hours, I'll start to see what I've got.
I'm pretty slow at projects, so those among us who live a life of leisure can follow, well, at your leisure. I'm writing it down so I remember what I did.
CDFingers