CAMP PERRY, Ohio – Springfield Armory® is set to sponsor the 11th annual Springfield Armory® M1A™ Match during the 2017 National Trophy Rifle Matches. The Civilian Marksmanship Program (CMP) will host the event on Saturday, July 22, following the John C. Garand Match. Competitors are encouraged to bring their M1A™ rifles to the celebrated grounds of Camp Perry and create lasting memories with one of the most admired rifles in American history.
Registration for the match will open April 1, 2017, and is open to all individuals ages 12 and above, with an entry fee of $50 (junior entry fee of $25). Competitors of all experience levels, from those firing in their first rifle competition to veteran marksmen, are encouraged to sign up for this challenging and enjoyable match. Compete with a friend, neighbor or bring the whole family to the range for a day of fun and lighthearted competition.
"As the maker of one of the country's most iconic firearms, the M1A, Springfield Armory® is pleased to partner with the Civilian Marksmanship Program to sponsor the 11th annual Springfield Armory® M1A™ Match," said Dennis Reese, Springfield Armory® Chief Executive Officer. "I compete in this match myself and am always inspired to see thousands of people on the firing lines shooting such a historic rifle platform at Camp Perry."
Christie Sewell, CMP programs chief, also expressed gratitude for the chance to again work with Springfield Armory®, saying, "Given this year's changes in the National Matches schedule, we at the CMP think it's important to emphasize how grateful we are for the continued relationship we have with Springfield Armory® and all of our sponsors."
She went on to say, "The Springfield Armory® M1A™ match is another fun way for us to say 'Thank you' to the competitors who choose to come back and support us each year."
As with many traditions, the Springfield Armory® M1A™ match began with one man's idea and passion. As a long-standing supporter of the Camp Perry National Matches, Springfield Armory®'s Mike Doy witnessed the slow disappearance of classic M1 Garand and M1A™ rifles from the competitive firing lines.
"I really wanted to get those M1A™ rifles out of safes and closets and back out onto the field," stated Mike Doy, Springfield Armory®'s facilities manager. "So 11 years ago, I promoted the idea of running an M1A-specific match at Camp Perry. That first year we had over 600 competitors and spectators. In fact, we received an award for bringing the largest number of new competitors to the National Matches."
Intended to commemorate and celebrate the M1A™ design, the match is shot with iron sights only – no optics allowed. As a traditional M1A™ / M14 accessory, slings are permitted, but no bipods can be used in the competition. To broaden the appeal of the match, any standard model of M1A™ rifle is legal to use. "I've seen all sorts of M1A™ rifles out there," stated Doy. "In fact, for a while, we had a separate side match for M1A™ compact SOCOM™ models."
As with every competition hosted by the CMP, trained staff members will be on hand throughout the event to ensure a safe and pleasant environment for all attending. Check in with the CMP website (http://thecmp.org/competitions/cmp-national-matches/springfield-m1a-match/) for more exciting details on the Springfield Armory® M1A™ Match.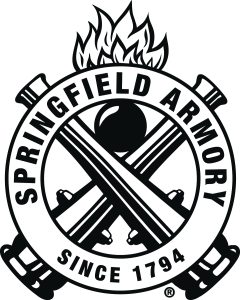 About Springfield Armory®
"The First Name in American Firearms," Springfield Armory® was founded in 1777, when George Washington ordered the creation of an armory to store ammunition and gun carriages during the American Revolution. In 1794, the armory began to manufacture muskets and spent the next 150 years supplying firearms for every major American conflict. The original armory closed in 1968. In 1974, the Reese family took ownership of the Springfield Armory® name and began making the M1A™ rifle. Today, Springfield Armory® develops many products loyal to the company's heritage, like the 1911 pistol, while ensuring its future with innovative products, including the XD®, XD® Mod.2®, XD(M)® and XD-S® polymer pistols and now the new SAINT™ AR-15 rifle.
Media Inquiries:
Stefany Reese, Social Media Coordinator
Springfield Armory, Inc.
stefanyr@springfield-armory.com
972.765.2910
The post CMP Springfield M1A Match appeared first on Civilian Marksmanship Program.
This content originally appeared at text and was written by admin This content is syndicated and does not necessarily reflect the views or positions of The Liberal Gun Club